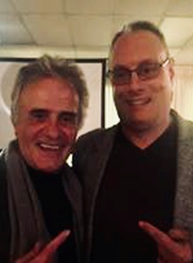 Harry Keane
Producer| Director |Writer
Harry Keane, a U.S. Army Veteran has written, produced and directed numerous commercials, theatrical and live performances, films, music and many other productions and brings over 30 years of experience. Harry attributes his success to the many people with whom he has had the opportunity to work; Producers/Directors/Actors such as Matthew Perry, Adam Roarke, Kim Dawson and others. His latest film "Ember Forest" has all the elements to be a fantasy adventure blockbuster smash.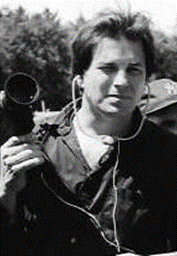 Joe Bagnardi
Assistant Director
Joe Bagnardi has been making movies most of his life. During a 22-year period he made over 250 short films. They covered all film genres from horror, sci-fi, westerns, comedies, dramas, action films and even a musical. In 1992 he went to Texas and worked as assistant to the director on a werewolf film called VERDUN MANOR, directed by Harry Keane. After that he worked as cameraman on three films for filmmaker Bruce G. Hallenbeck (BLACK EASTER, LONDON AFTER MIDNIGHT and THE DROWNED). In 1995 and 1996 he wrote, directed and filmed his first feature SHADOW TRACKER, VAMPIRE HUNTER. It was shown at the Philadelphia and New York City independent film festivals receiving Videographer and Communicator awards. Joe's second feature gave him the opportunity to work for producer Kevin Lindenmuth on BLOOD OF THE WEREWOLF, released in 2001. His next project in 2003 was THE EDGE OF REALITY. His latest film was PROJECT D: CLASSIFIED from 2016. He is currently writing a new feature called KILLeidoscope.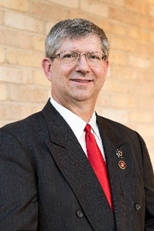 Craig Maples
Producer / CFO
Thomas Craig Maples has 40 years of business and accounting experience. A graduate of Baylor University, he brings fiscal and financial cohesion to the production budget to assist in making every contribution count. He currently focusses his expertise in helping other business achieve their goals and objectives through Growth and Profitability Advisory Services.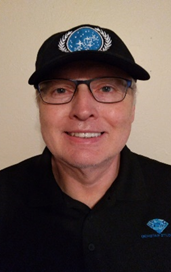 Mike Karpiak
Co-Writer | Producer | Actor
Mike Karpiak has found great pleasure working in Film production, writing and performance in New York and Texas for over 40 years. He has brought a deep knowledge of Classic Television and Film to each project in his portfolio. Mike has performed in a variety of films for New York filmmaker, Joe Bagnardi. He acquired his advanced Business Degree's in New York and Texas while working as a producer, writer and actor. His studies include graduating from former Roger Corman Producer Dove Simms School of Production. Mike has worked with Producer/Directors Bagnardi and Harry Keane producing and writing scripts and concepts for many years. He has numerous projects in various stages of development. These projects include the film, "Verdun Manor: Sign of the Wolf", in Post Production and "Ember Forest", which is in Pre- Production.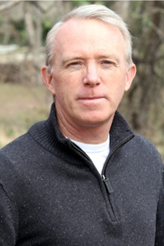 Brian Hokanson
Co-Writer | Producer | Actor
Brian Hokanson has enjoyed both the production and performance end of film and theater for nearly 50 years. While securing advance degrees in business, he carved out writing, directing and performing opportunities in Midwestern local and regional theaters primarily in historical and comedic roles. With a move to Dallas in 1991, he led holiday musical productions and published several short works while teaching youth and adult theatrical courses. Most recently with commercial, television, video shorts and a feature file release he has honed film skills and loves working with young crews and casts. Stage work has seen Brian in 20+ Musical and Comedy Repertory Productions. Collaboration with local directors and writers are now his focus. His Motto is "Always leave a place better for you being there".
Cinematographer - Coming Soon!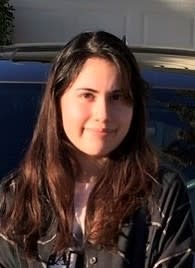 Monica Morales
Directors Assistant and Lead PA
In Maria Morales' own words, she is a 24-year-old proud Hispanic that was born and raised in Dallas, TX. She enjoys traveling and trying new things. When she's not busy on productions/work, she loves a night in watching movies with a big bowl of popcorn or even a game/karaoke night with family and friends."